About Us
"Selvi Mahal" is a Deluxue Thirumana Arangam centrally located in Koothanallur Near Lakshmangudi, Thiruvarur Dist, Tamilnadu. It has spacious dining hall, modern kitchen with sophisticated equipment and A/C Rooms. The amenities here are excellent and incomparable. It is well designed Kalyana Mandapam. A Marriage Hall for Weddings, Engagements,School Functions ,Birthday Parties, Get-Togethers, Exhibitions and Seminars etc., Our Mandapam is one of the "Raasiyana Kalyana Mandapam" in Koothanallur. "Selvi Mahal" is best suited for celebrating your auspicious family functions. It is also an apt place for conducting corporate meetings, conferences etc. This mahal was established in 15/01/1997 and promotes cultural activities,and all social events, .The ambience of the location pleases everyone with its pleasant environment . The pleasant surrounding is best suited for all religious marriages and other get-togethers. The amenities here are excellent and incomparable. It is architect designed Kalyana Mandapam will all modern facilities.The mandapam is quite spacious and clean in a very hygienic condition. Staff belonging to the mahal are quite helpful and attach much importance for the cleanliness of the mahal. Everything is in its right place and it is attractive for the visitors to look for this mahal for their family functions.
Our Founder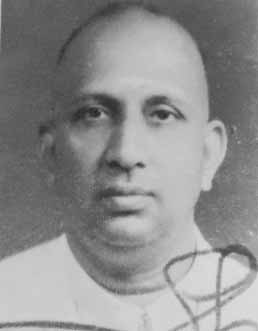 A.P.N. ABDUL JABBAR
Co - Founder
President / Chairman

A.A. ABDUL RAVOOPH

Chairman

M.P. ABDUL RASHEED

Chairman

M.P. MOHAMED FAROOQ
CEO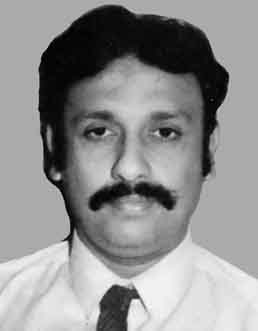 AHAMED RIYAS KHAN
Board Of Directors
| | | | | |
| --- | --- | --- | --- | --- |
| MOHAMED FEROSE KHAN | NOORUL SHAMEEM | NOORUL FAREETH | NOORUL NISHAR | NOORUL ANSAR |
Our Exclusive Features
Hall with seating capacity of 500 Guests and floating of 100 Guests
Dining Hall with seating capacity of 150 Guests
Additional Rooms for Bride, Groom and Guests
Air Conditioned Rooms
Purified Water
Well Spaced Kitchen with Modern Facilities
Two Wheeler and Car Parking
Power backup with Generators and Inverter
CCTV Camera Facility
Mosque,Temple and Church are very close to the Hall.
Cooking Vessels.
Fire Safety Equipped Premises.
24hrs secured complex.
Servicing vessels.
Pooja vessels.
Reception stage with governor chairs. *
Electrical illumination. *
Electricity consumption charges. *
Gas cylinders. *
Washing and cleaning materials. *
Cleaners and leaf lifting services. *
Zamakalam, Bedsheets, pillows and extra fans. **
Note:
* denotes that the services are provided on extra cost.
Read More >>>